Demons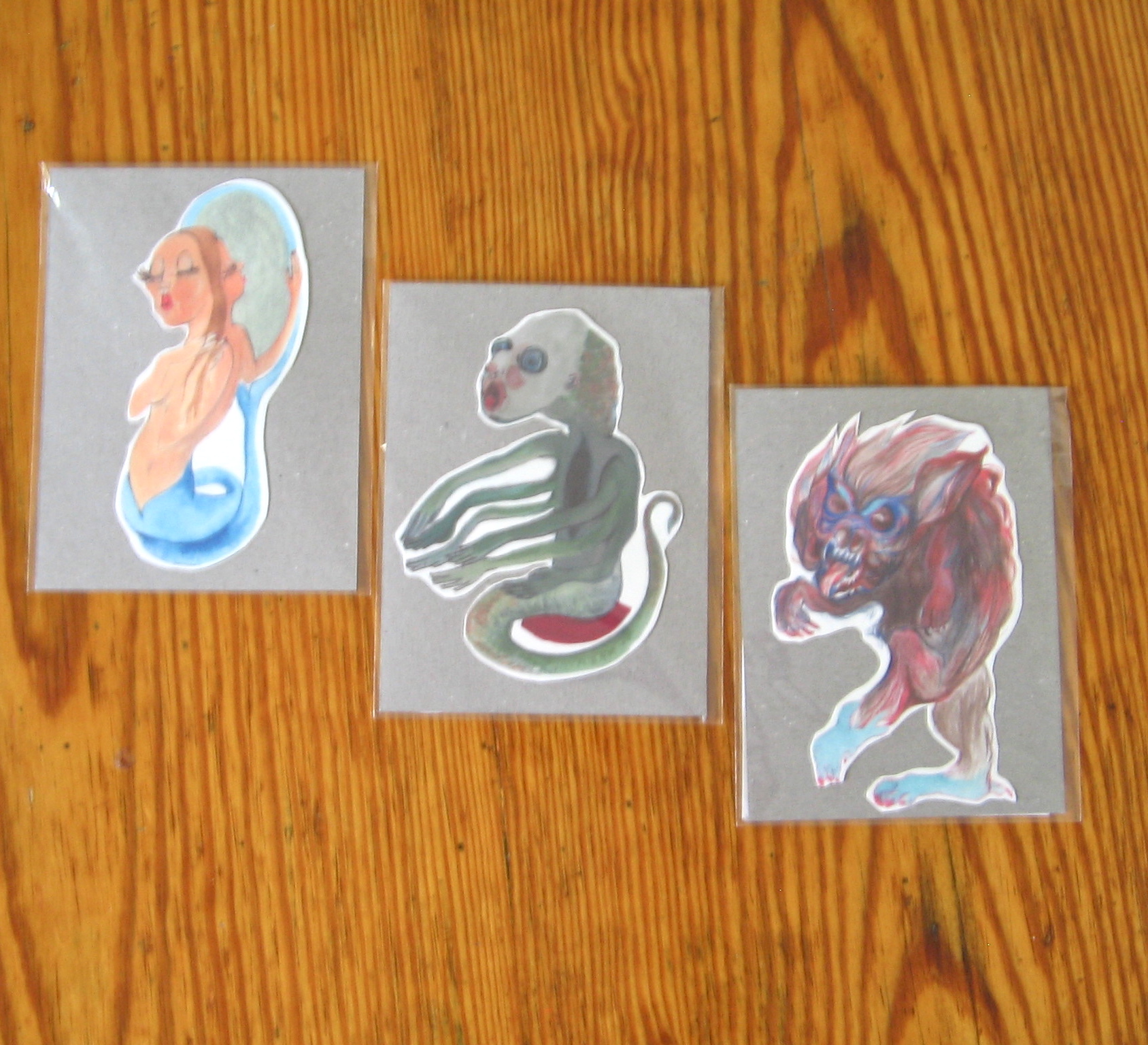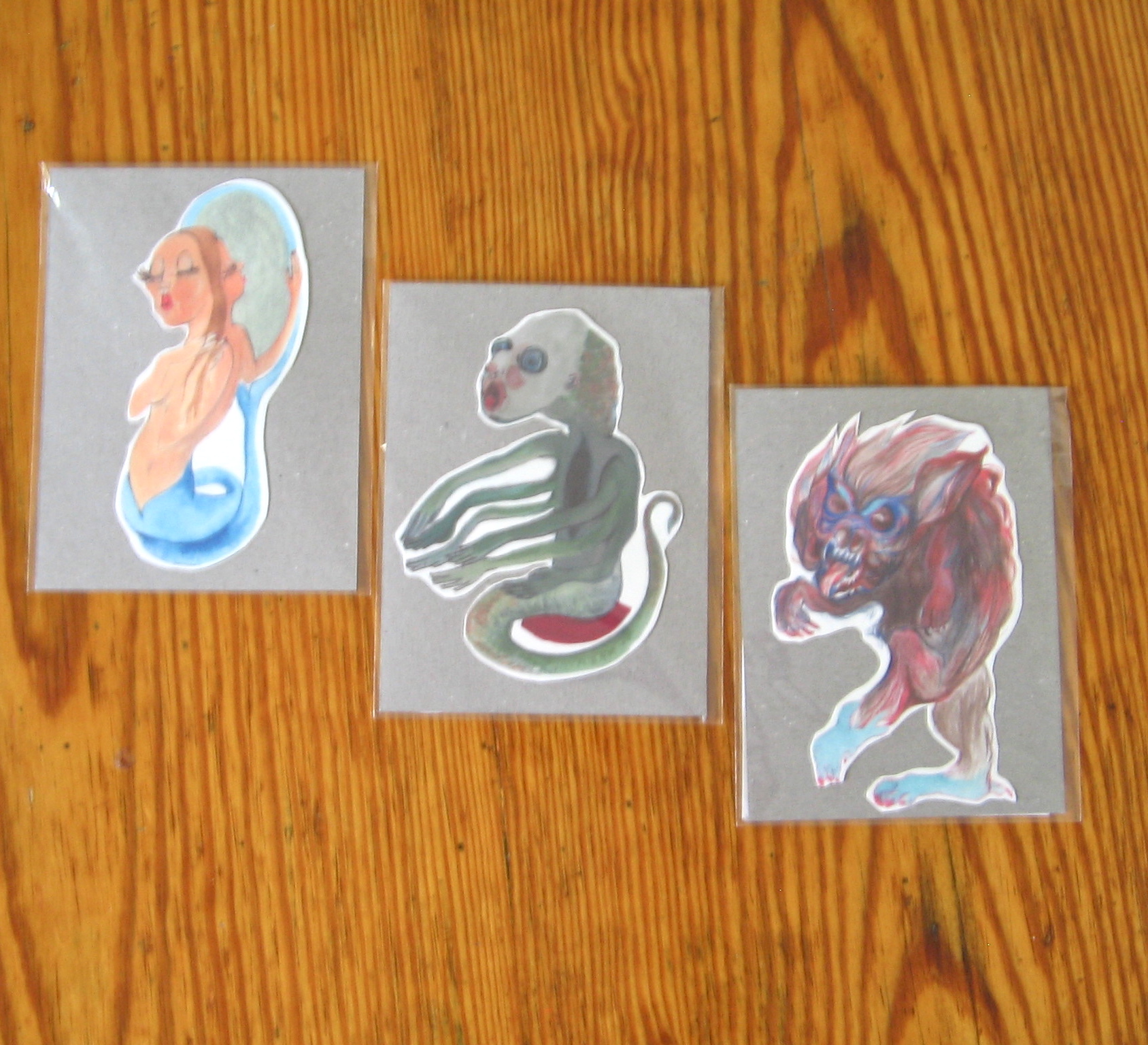 Demons
Use my illustrations of Vanity, Envy, and Blue Foot to make unique clothing and accessories! Iron-on decals can be applied to any light-colored fabric.

How to Apply Iron On Art

1. Select a light colored piece of clothing or fabric to apply your demon to.
2. Preheat iron to the cotton/linen setting.

3. Iron out wrinkles from your chosen fabric.
4. Place image side down and iron the paper side. Apply pressure for three minutes.
5. Let cool before pealing off the paper layer.

6. Rock out your wearable, washable art.